CSC ServiceWorks is the leading provider of commercial laundry and air vending solutions throughout the United States, Canada, and Europe. We are a billion-dollar company and growing.
Over 3,000 professional team members around the world, built on a company legacy that goes back 90 years

40 million consumers whose lives are made safer and easier every day

Hundreds of local communities in 10 countries where we work, live, and support one another

Over 1 million commercial laundry & air machines throughout tens of thousands of client locations

In environments including apartment, convenience store, hotel & hospitality, and higher education throughout North America and Europe
Join an industry-leading team where work is steady (but never boring), schedules are flexible, hard work and accountability are rewarded, and career growth is supported. Envision your path to success at CSC.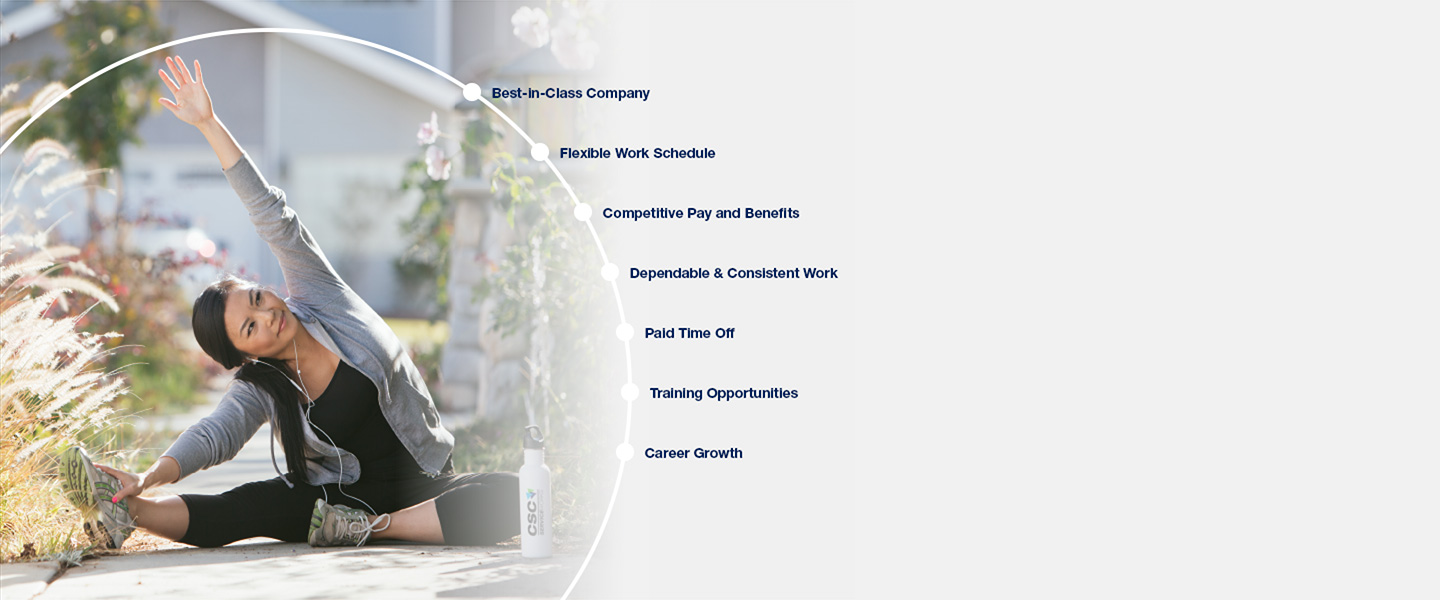 Life is a balancing act, but we believe that you can have a rewarding career and enjoy what matters most —family, friends, and fun. We reward hard work with competitive pay and benefits, training and advancement opportunities, and paid time off. Get the career you want and the life you've earned. It works at CSC.
Life at CSC
Benefits
Opportunity at Your Doorstep
A great career is not far away. With operations throughout the US and Europe, in metro and rural areas, your opportunity to be part of what works may be closer than you think.
Search Our Locations
Imagine What You Could Do at CSC
Find a career that works for you.
Search All Jobs