Careers at CSC. It Works.
You're an important part of what works at CSC. We want to support you in your career and life and extend career opportunities to your network of others like you. Here you can find all the information you need to explore new career opportunities with us or earn a referral bonus by introducing your friends and family to CSC. How to get started and eligibility requirements are here at your fingertips.
Stay & Grow
Ready to Take the Next Step in Your Career?
Opportunities for growth and career advancement are within reach here, at CSC ServiceWorks. We value your hard work, and we're here to support you in achieving your career goals. Whether you've mapped out your career path and have an eye out for your next role, are looking to relocate, or just want to try something new—we may have an opportunity for you.
Eligibility Requirements
Employed in current role for a minimum of 6 months
Meet the job requirements/qualifications of the open position
In good performance standing—no documented performance warnings and/or not on a Performance Improvement Plan
How to Get Started
Follow this simple four-step process.
Apply
Complete the internal application. As a courtesy, inform your manager that you are applying for a new position.
Qualify
If eligibility requirements are met, you'll get a call from a Talent Advisor.
Interview
Interviews start with the Talent Advisor. Once qualified, you will interview with the hiring manager. You are required to inform your current manager before this interview.
Great staff and trainers helped me find my true path. Since then, I have excelled into my career with a better understanding of how to utilize my skills and apply them daily.
Lorel L.
Client Service Supervisor
Refer & Earn
Help a Friend Find a Career that Works.
We're looking for new talented team members like you—people who are Best in Class and passionate about making clients' and consumers' lives easier. If you know friends or family members with related skills, refer them to work for CSC ServiceWorks and you may earn a $1,000 bonus incentive.
Eligibility Requirements
You and your Referral must still be employed by CSC 6 months after the Referral's start date
Your Referral cannot report to you and you cannot be a part of the hiring decision
HR team members are not eligible
How to Get Started
Follow this simple four-step process.
Share
Click "Share with a Friend" to send your Referral the job posting
Qualify
When your Referral applies using the link, your name will be automatically connected
Earn
If your Referral is hired, you may be eligible for the $1,000 bonus
This is an amazing company to work for. There are so many parts that work together to make CSC Best in Class.
Aaron B.
Service Technician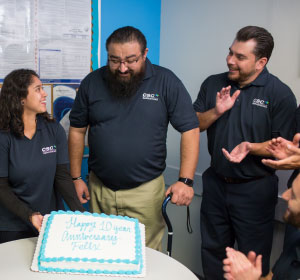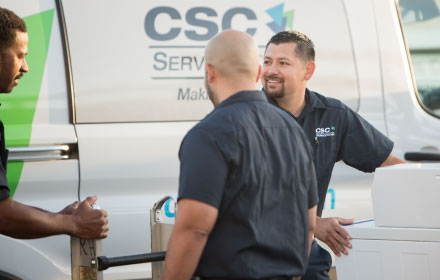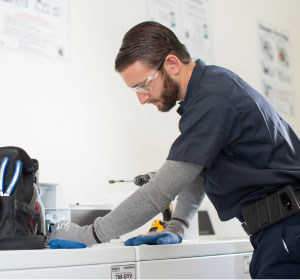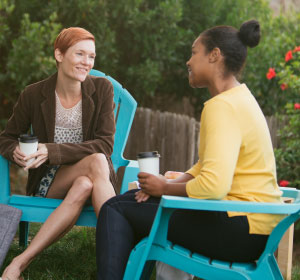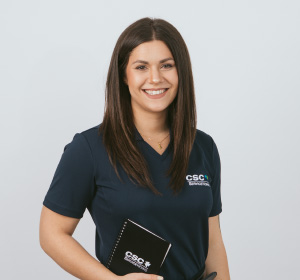 CSC Connections Work for You
Through our Stay & Grow and Refer & Earn programs, new career opportunities for you and your friends could be just a click away.